Realizing the data dividend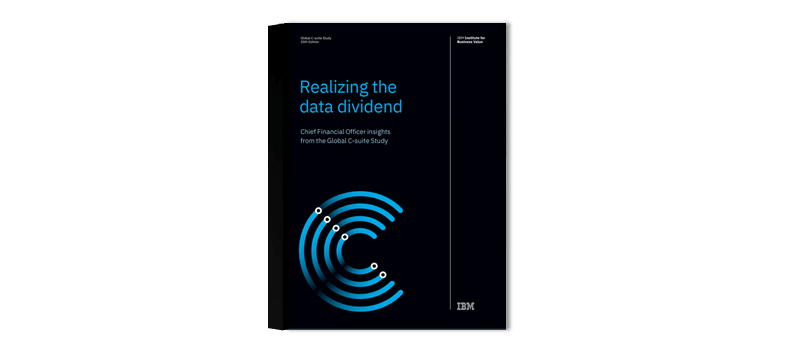 Chief Financial Officer insights from the Global C-suite Study
The latest Global C-suite Study explores what it takes to lead in a world brimming with bytes. A small group of entreprises stand above the rest. The CFO's of these organizations excel at integrating financial and operational data with information on customers and competitors to support the decision-making process. They also use data to identify new sources of revenue, allocate capital, manage risk, and improve margins. The results say it all. The organizations these CFOs work for are more agile, more innovative, and more profitable than their industry peers.
DOWNLOAD THE EBOOK FOR MORE CFO INSIGHTS. 
Fill in the form to receive the eBook!